LifeMatters offers an abundance of educational information, self-service options, and interactive tools. 
Simply go to mylifematters.com, and enter sfsu as your company password.  All services provided in person, over the phone or via the internet by LifeMatters are free to you, your eligible dependents (whether or not they live at home) and other family members who live with you – and if you are referred to outside resources you will be advised about any potential costs.  Your privacy is respected, so keep in mind that the use of this service is totally confidential (except in rare instances when your safety or the safety of another individual may be at risk).
Don't miss our upcoming employee and management webinars! Go to mylifematters.com and sign in with your company password. Webinars are located under "Quick Links."
SF State Employee Assistance Program (EAP) website
MyLifeMatters - Log in with "sfsu" (not case sensitive)

Meet with a Fidelity Representative
We understand that everyone has different needs and that your retirement plan is part of your
current financial situation. Our goal is to help you increase your financial knowledge and confidence.
You have the opportunity to meet with a Fidelity representative, attend a webinar, or participate in
a quick Q&A session.
You can ask us anything!!.
Register for Ask Fidelity Sessions
Making Your Money Work as Hard as You Do
See what options are available and what you need to know to get started with investing.
Put the Power of NetBenefits to Work for You
Did you know that there's more to do in NetBenefits than checking your balance? Come on a tour
and discover the powerful resources that can help you plan, track, and save for retirement.
Register for a Virtual Web Workshop
Take the First Step to Investing
If you want to understand how to start investing:
Learn key investing concepts, common investment types and how to choose your investment approach.
 

 

Attend a Virtual Web Workshop

 

Meet or talk with a Fidelity representative

 

Join Fidelity for a live educational webinar, where you'll learn strategies and tips to help you manage your financial future with confidence.

At Fidelity, we are experienced in helping people plan for their financial futures. We can help with basic budgeting to complex financial situations.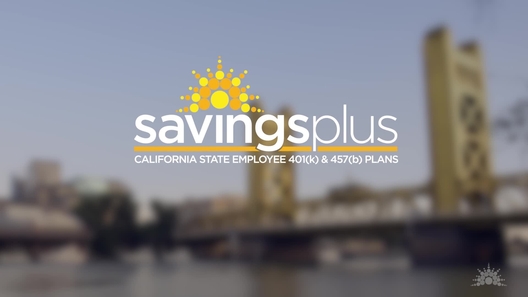 Learn how Savings Plus helps you better prepare for retirement.
Come to a workshop that explains the many benefits of preparing for retirement through Savings Plus. We will cover these topics:
Why you may need more for retirement than a pension
Why you should enroll in Savings Plus
How Savings Plus makes tax-advantaged saving easy
How to invest for retirement through Savings Plus
How to make Savings Plus your one resource through retirement

Who We Are
Patelco is one of the largest credit unions in the United States and headquartered in Northern California with 37 branches and growing. For over 80 years, we have been tightly connected to our communities and commit our time, talent, and financial support to local non-profit organizations
across our philanthropic pillars: children's health, ending hunger, affordable housing and financial literacy.
Learn more at Patelco
For general questions, email benefits@sfsu.edu or visit us using our virtual drop-in hours found here 
If you need to reach your Benefits Analyst (according to alphabetical order by Last name):
(A - J)   Braulio Alcaraz   
Email: braulioalcaraz1@sfsu.edu     Phone: (415) 338-2508 
(K - T)   Mel Cabrera-Brohmi   
Email: melca9@sfsu.edu      Phone: (415) 405-4371 
(U - Z)    Lola Thomas     
Email: ythomas@sfsu.edu     Phone: (415) 338-2683  
*Please contact your Benefit Analyst if you have questions and wish to make an in-person or virtual appointment with them.**