The annual Staff Years of Service Recognition Program is dedicated to honoring staff members who have reached service milestones in 5 year benchmarks and continue to fulfill the University's mission.  Join us in thanking and congratulating the 2021 honorees for all their hard work, commitment and service to SF State!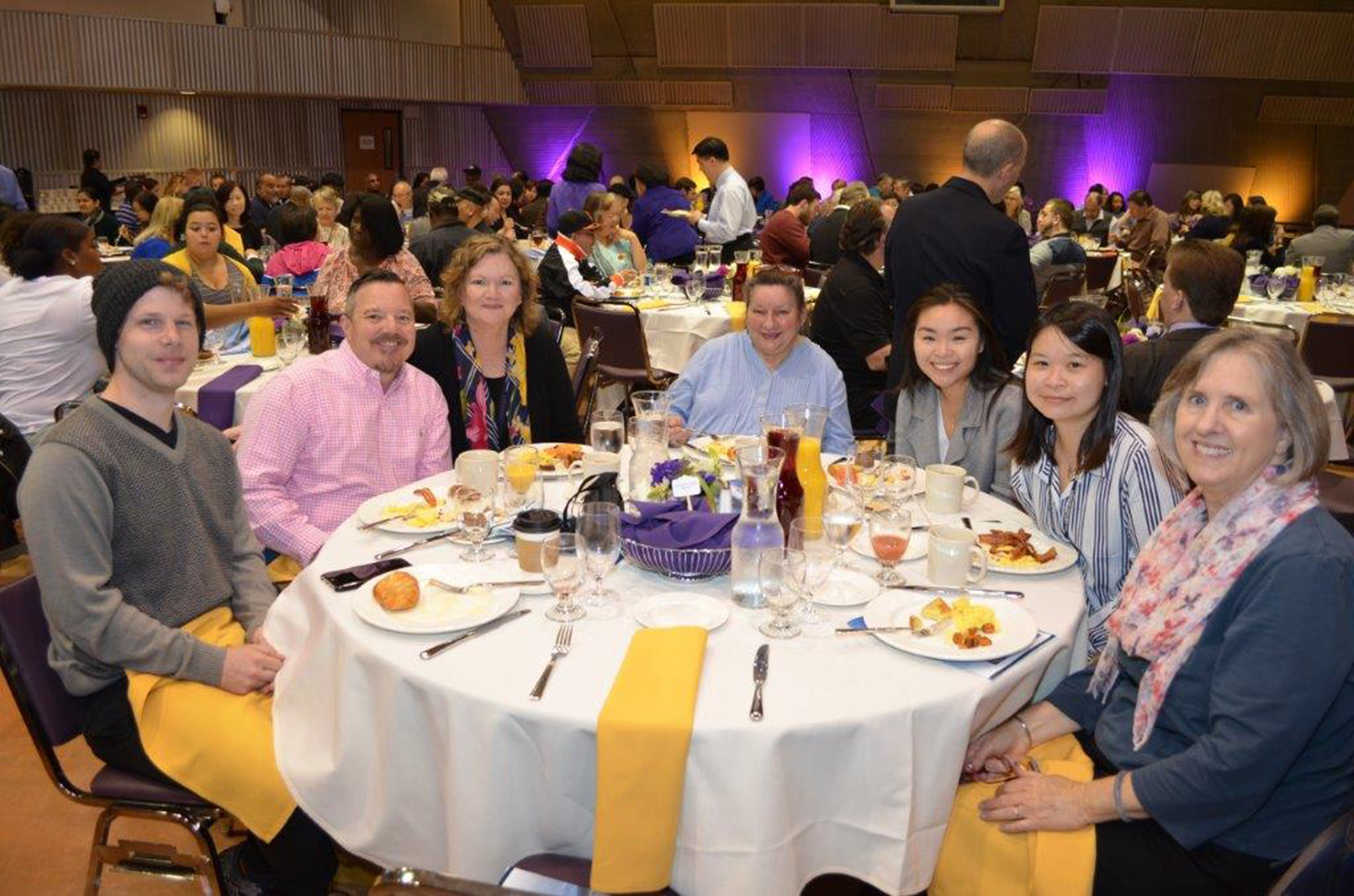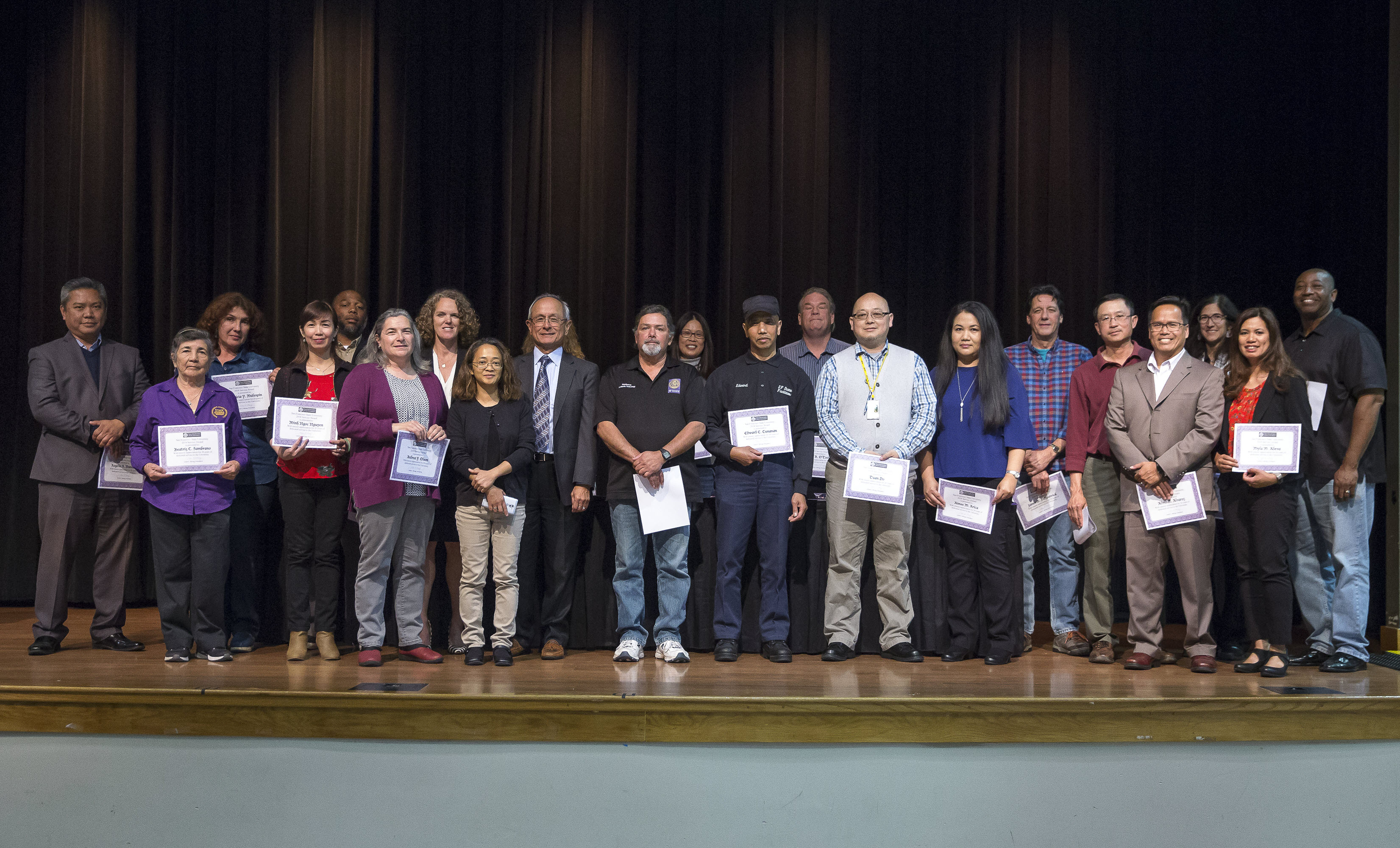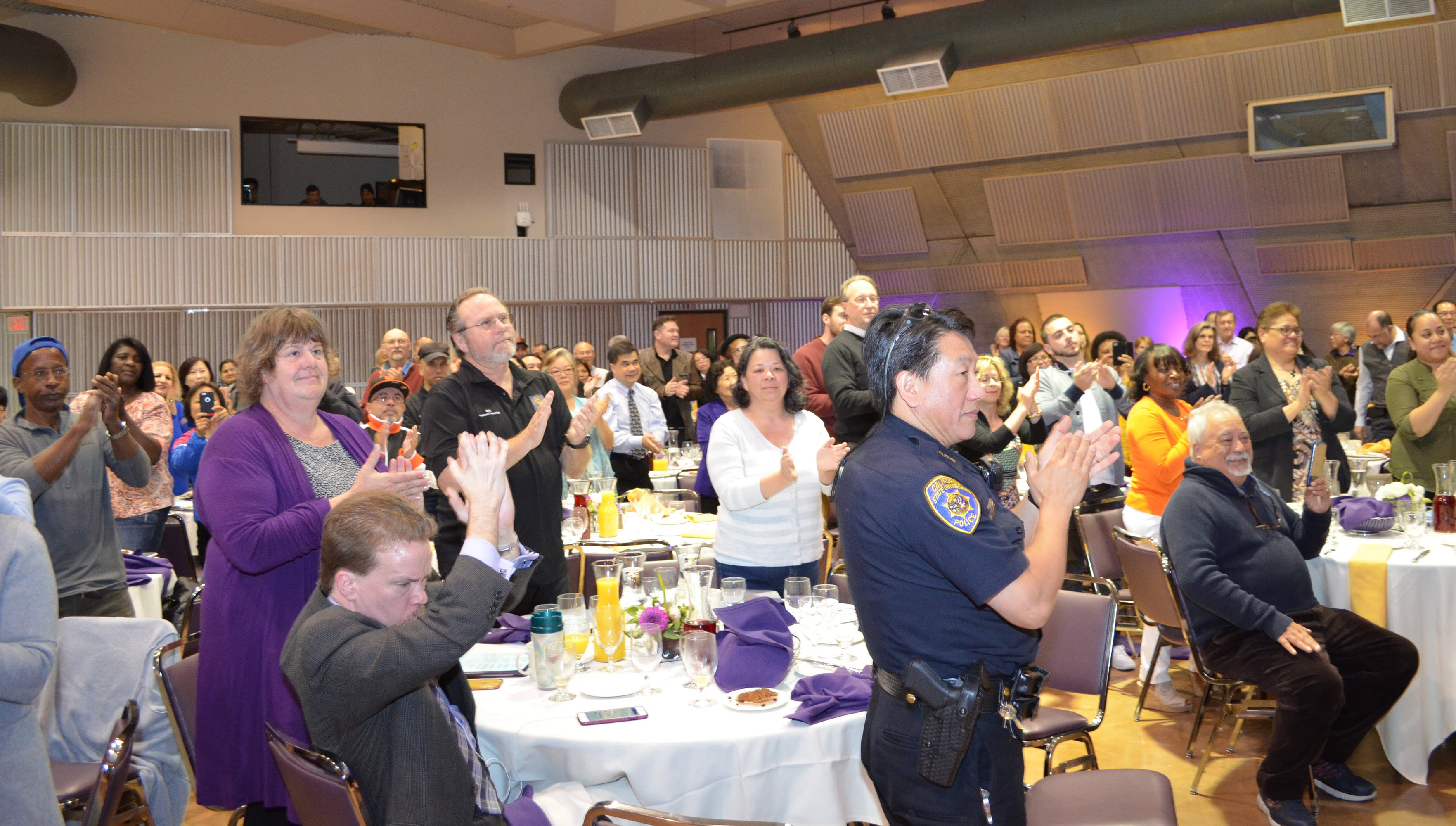 35 Years of Service
John Elia
Susan Shimanoff  
30 Years of Service
Diana Rumjahn
Fiona Ngo
Doris Flowers
25 Years of Service
Mary Madden
Wynn Huynh
Christopher Novak
Jeffrey O'Toole
Carol Brewer
Tina Easter
Christopher Clark
Sophie Clavier
Todd Roehrman
Andrew Roderick
20 Years of Service
Suong Tuyet Nguyen
Joseph Benjamin
Jennifer Daly
Kimberley Altura
Teresa Ta
Ho Yao
Kirk Schaible
Claudia Murcia
DeMauriae Vaughn
Lynette Mitchell
David Woo
Charlene Ngo
Steven Macaris
Baseemah Rahman
Sharon Bliss
15 Years of Service
Holden Leung
Roger Dang
Maria Garrido-De La Cruz
Theodore King
Mallorie Desimone
Henry Flynn
Sachiko Halper
Afitap Boz
Michael Wong
Juan Covarrubias
Rose Arbulu
Megan Hong
Nalini Libby
Joel Picazo
Corinne Chen
10 Years of Service
Heather Hall
Noortan Hatifi
Clive Hayzelden
Sarah Blaser
Russell McArthur
Matthew Martin
Audrey Parangan-Smith
Susan Kazarian
Catherine Middlen
Alexis Cabrera
Ying Luen Tong
5 Years of Service
Alex Orr
Swati Paul
Joshua Allen
Michael Broder
Yuen Lee
Aliceth-Jingya Liang
Gaelan Spor
Khaled Ezzat
Marisol Del Rio
Herman Lee
Jasmin Bomanjee
Gina James
Karl Murphy
Nolan Muna
Michael Scott
Candi Lau
Claude Bartholomew
Gary Straub
Steve Pedersen
Sutee Sujitparapitaya
Shuang Lin
Andrew Harris
Deb Perry
Demetrios Bosniadis
Singing Chen
Chelsea Prieto
Tami Hua
Deborah Chang
Cori Miller
Arthur Farkas
Michelle Sim
40 Years of Service
Maria Suarez
35 Years of Service
Lyly Chen
Vicky Nguyen
Isaias Gamez
30 Years of Service
Gloria Tseung
Tiffany Cheng
25 Years of Service
Julio Rodriguez
Santos Lara
Roldan Paran
Courtney Cheng
Andrew Nguyen
Michelle Anolin
Elsie Bondoc
20 Years of Service
Samuel Ly
Jin Xia
Edwin Critchlow
Shirley Campos
Alexis Wilson
Jennifer Khuu
Mei Cai
Domingo Igtanloc
Minh-Ngoc Nguyen
Amanda Tobias
Jose Rodriguez
Young Kim
Phillip Magrini
Kenneth Piper
David Hagstrom
Elisa Wong
Jorge Zarceno
Kam Ping Seeto
Mark Polishchuk
15 Years of Service
Agnes Cheng
Christopher Hipona
John Lew
Fu Zhen Lin
Jaime Reyes
Quan Van
Reji Titus
Li Liu
Belinda Chan
Oscar Lopez Ayala
James Watson
Juan Garay
Rocio Flores Dubon
Xiu Lei
Alvaro Martinez
Santos Molina
Ming Zhang
Chi Kuan
Joey Apigo
Jian Dou Chen
Huan Lei
Daniel Tam
Andrea Nguyen
Phillip Yee
Gilbert Lee
10 Years of Service
Duy Trang
Carl Shaver
Derrick Lee
Ei Than
Lin Lee
James Leung
5 Years of Service
Arturo Jr Del Rio
John Gates
David Liou
Jorge Low-Fung
Jinyi Chen
Edwin Diwa
Meiyue He
Ryan Kincaid
Chris Long
Jaime Gomez
Juan Alvarez
Nikkie Mae Guevarra
Artemio Valencia
Scott Dahlman
Cheryl Leung
Jeff Madigan
Glenda Niven
Dilon Reynolds
Bernice Yeh
Jason Deang
Shruti Bhandakkar
Thura De Lopez
Jihad Totah
Carl Wind
30 Years of Service
Linda Meier
25 Years of Service
Lena Song
Lien Ho
Quyen Luu
Reginald Parson
Karl Tang
20 Years of Service
Cynthia Ugarte
Eugene Chelberg
Emiliano Balistreri
15 Years of Service
Thanh-Nguyet Vo
Mirel Tikkanen
Mei-Ling Wang
Jimmie Wilder
Zachary Donohue
Rosemary Flynn
Yuanmei Zhang
Bryce Schussel
Jamil Sheared
10 Years of Service
Yenisei Katrin Adelantar
Chanda Jensen
Allison Guerra
Paula Hsieh
Franklin Skinner
5 Years of Service
Ana Leveron
Taleen Moughamian
Zoya Volpe
Maisoon Alghethy
Jiki Brian Malaqui
Lolita Montes
Sarah Pishny-Foster
25 Years of Service
Rosa Barragan
15 Years of Service
Rozan Soleimani
Jason Porth
5 Years of Service
Ricardo Angeles
Nicholas Holmes
20 Years of Service
Senem Evrim Ozer
15 Years of Service
Pui KI Kwong
Margaret O'Brien
5 Years of Service
Joel Streicker
Charlene Del Muro
Jamie Oppenheim
Amanda Todd
5 Years of Service
Noriko Lim-Tepper
Luis De Paz Fernandez
Haley Wilson-Seppa
Prior Years of Service Honorees
Service Recognition Guidelines
Who is eligible?
Staff & Administrators (MPP)
What service is counted?
Part-time and full-time appointments

Temporary, probationary and permanent appointments (with the exceptions outlined below)
What service is not counted?
Student assistant, Teaching Associate, Graduate Assistant, and Instructional Student Assistant service & Faculty are not eligible.

Casual Worker and Special Consultant service is not eligible.

Service at another CSU or state agency

breaks in service 
How are service years determined and recognized?
The Years of Service Staff Recognition Program recognizes staff members and administrators who have reached service milestones in 5 year benchmarks each calendar year (January 1 – December 31) and honors the time served the following year.
Why does it look like my State Service or CalPERS Service does not match my service recognition?
State service and/or CalPERS service is calculated differently than service recognition time.  State service and/or CalPERS service may include employment at outside agencies.
What do I need to do to ensure my time is counted correctly or if I feel I should be receiving an award?